AT&T Signal Booster Guide: Recommended Products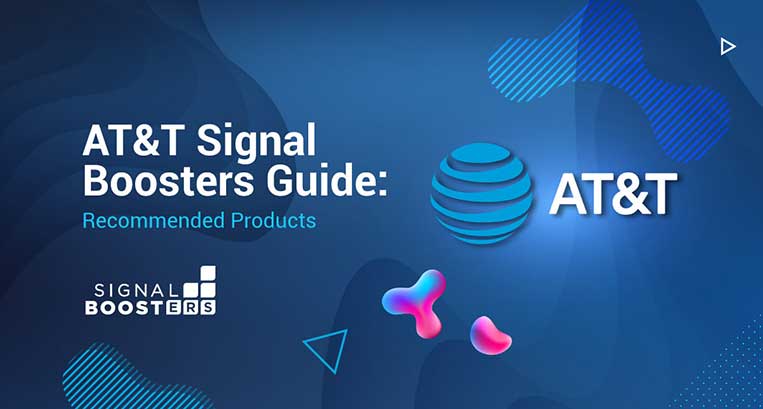 How Can I Improve My AT&T Signal?
The AT&T network is one of the strongest cellular providers in the United States, but that doesn't mean it isn't vulnerable to outages or common obstacles.
Proximity to cell phone towers and nearby natural and manmade obstructions can all impact your ability to make calls and send texts. These include, but are not limited to, the following:
Outside interference: Mountains, hills, tall trees, and buildings
Inside interference: Metal, glass, concrete and bricks .
On occasion, these factors can even drop your coverage all the way down to zero bars. It's not always the provider's fault - even the signals can only go so far.
Luckily, there exists third-party equipment that empower consumers with getting even more out of their cell phone service.
How To Improve Your AT&T Signal
Signal boosters do exactly what their name implies. They can add anywhere from one to two bars to your coverage.
Available for homes, offices, and vehicles, signal boosters work by amplifying pre-existing signals within a given radius to help prevent dropped calls, unsent texts and emails.
After 100,000 solutions provided nationwide, we've compiled a list of recommended signal boosters for improving your AT&T service.
---
AT&T Signal Booster for Home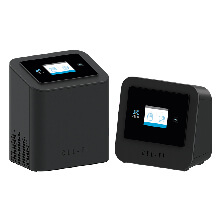 View Product Details
Boosts 3G & 4G LTE indoors (AT&T-only)
Up to 13,000 sq ft coverage
Up to +100 dB Gain
Without a doubt, this is currently the most powerful home signal booster for AT&T. That's because Cel-Fi is the only manufacturer to do carrier-specific models which allows for +100 dB gain compared to the +60 to +70 dB gain from their competitors.
A no-muss, no-fuss model with no cables or wires to hook up. Comes in two wireless units, one near the window to pull in signal and another in the opposite side of the house to broadcast the boosted signal.
Please note that this device only works with the AT&T network, meaning changing carriers renders this device useless for your new service.
---
AT&T Signal Booster for Vehicle
---
AT&T Signal Booster for Commercial Buildings
---
Why It's Not 100% AT&T's Fault, It's Also Your Building Material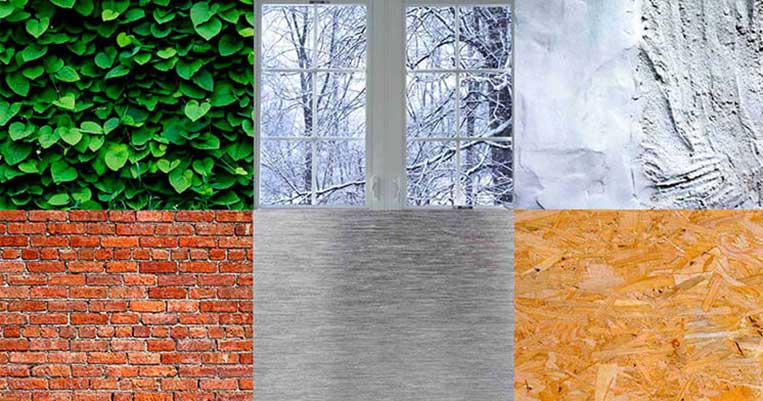 Over 80% of cell phone use is made indoors and over 72% of indoor cell phone use suffers from dropped calls, poor voice quality, and slow internet.
The reason why?
While some of it is AT&T's network coverage, another major factor is your home & building. Specifically, your building material.
While cell tower distance and outside interference (trees, mountains, and tall structures) do affect your cell service, the number one reason why you're not getting reliable service is because of building material and layout weakening and disrupting cellular signal from reaching your phone.
Let's look at the top 7 reasons:
Metal: Metal is the #1 disrupter of cellular signal. Aluminum, brass, copper, steel, iron, tin, etc. Any type is capable distorting your cell service.
Low-E- Glass: Energy-efficient and green-rated buildings are great at saving energy but also great at blocking out cell signals.
Brick/Concrete: Brick walls and concrete walls are robust material that weaken or block service as it passes through.
Plaster /Drywall: Although it doesn't completely shut out service, it does weaken it as it passes through.
Wood: Depending on the thickness of the wood, it's capable of absorbing cell signal.
Thick Walls: Internally, thick walls absolutely hamper cellular reception, especially as it tries to reach the center of the building.
Electromagnetic Interference: Any machine (TV, computer, wireless device) emits RF noise that potentially disrupts cell service.
So even if you're right next to a cell site, these factors can contribute to poor signal quality. That's why more people and companies are investing in signal boosters.
AT&T Frequency Bands
These are the known major frequency bands AT&T uses across the nation. Local & statewide frequency bands will be updated at a later time.
AT&T Frequency Bands
Band 17
700 MHz
Band 13
700 MHz
Band 5
850 MHz
Band 4
1700-2100 MHz
Band 25
1900 MHz
---
Finding Your AT&T Cell Phone Signal Strength & Cell Tower Location
There are various ways to read your cell phone signal strength. While the number of bars is a good representation, it's not entirely truthful, because the number of bars that correlates to signal strength is subjective across all carriers.
The most accurate way to read cell phone signal strength is in dBm. Cell phone signal is measured in dBm, -50 dBm is great signal (full bars) and -120 dBm is poor signal.
The following methods are best practices to find your dBm :
Field Test Mode (Using Your Cell Phone)
For iPhone Users:
iPhone users have a more difficult time to find their dBm reading since Apple removed easy access to dBm readings in Field Test Mode, and they also have two iPhone chipset models: Intel & Qualcomm.
If you're an AT&T customer with an Intel chipset for iPhone, it's possible to find your dBm. Here's how:
On phone mode, call: *3001#12345#*.
If you see the following options: Device Info, LTE, UTMS, and GSM, congrats, you can find your dBm.
Tap on LTE.
Tap on Serving Cell Mea.
The number next to RSRP0 is your dBm reading.
If you can't find your dBm using this method, try our recommended smartphone apps below.
For Android Users
Android is an open system unlike the iPhone, so it's easy to access your dBm reading.
These are general instructions. Some manufacturers may have different options, but these instructions will get you there or mostly there. Here's how:
Access your Settings.
Tap on About phone.
Tap on Status.
Tap on SIM status.
Your dBm reading is under Signal strength.
Smartphone Apps
Downloading apps are a great way of finding your nearest cell tower and dBm readings. There are countless cell signal apps, luckily, we've curated a few we use regularly.
Below is our recommended apps for testing your cell phone signal speeds:
For iPhone Users:
Because Apple has hidden dBm readings, the next best thing to is to measure your internet speed which the following apps can do:
For Android Users:
These are comprehensive apps not only show your dBm but also noise (RSSNR) and quality (RSRQ).
---
Need to Boost Signal for Another Carrier?
---
Contact Us
Have any questions about improving your AT&T signal or with our AT&T signal boosters? Contact us today and we'll be glad to help in any way we can.