Verizon Network Extender: Is It Worth It?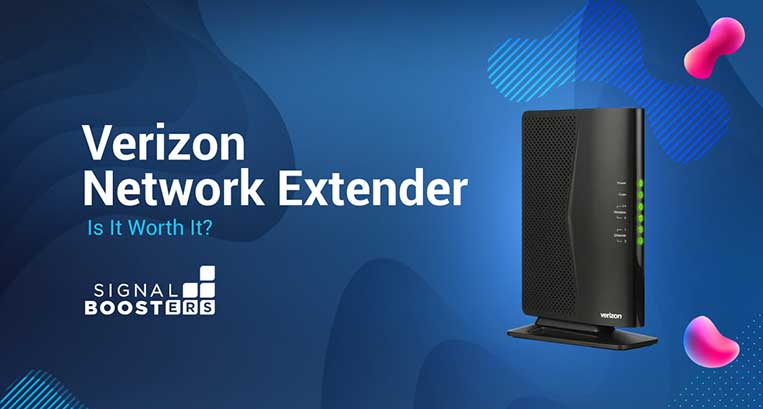 Problem
Consumers and businesses rank Verizon as one of the top networks available in the United States, but even the strength of their signals can be compromised for reasons they unfortunately can't control.
Both natural and manmade structures contribute to slowing down and otherwise disrupting signals - the providers aren't at fault when these particular hiccups happen. Some of the obstructions include, but aren't limited to, the following:
Inside interference: Metal, concrete, bricks, glass, etc.
Outside interference: Trees, skyscrapers and similarly big buildings, hills/mountains, construction equipment, etc.
In some unfortunate cases, particularly when multiple factors are layered on top of one another, your service can drop completely. As mentioned previously, this isn't usually the fault of your providers - they don't have any control over the obstructions near your location.
Verizon Wireless does offer the 4G network extenders to help you make calls around the obstructions. They're probably one of the strongest options, with a range of about 7,500 sq. ft.
Unfortunately, these models are only capable of working when connected to wifi or landline internet In short, they convert wifi to cellular and vice versa, but if the internet or power goes down in your area, then no luck.
That's a major drawback if you require portability, or don't have access to landline internet like Comcast or Uverse, or want to boost other carrier services like Sprint or AT&T.
But there's a better, cheaper, and better alternative.
The Solution: Cellular Signal Boosters (aka 4G Network Extenders)
Cell phone signal boosters are equipment that amplify your existing cellular signal. They work by pulling in weak signal from the nearest cell tower, amplifying it, and then rebroadcasting into your home or car.
The end result: more bars, better signal, and faster internet.
Carrier-specific boosters will support only ONE carrier at a time but are more powerful. All-carrier boosters support all major carriers but are less powerful.
To help you make the right decision for your Verizon network extender needs, we've made a listing of some of the best choices for any budget and any location. Our recommendations for home, office, and vehicle follow.
---
Verizon Network Extenders for Home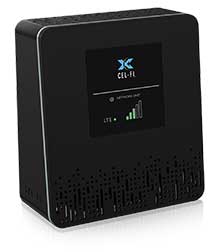 View Product Details
Boosts 3G & 4G LTE indoors for Verizon
Up to 13,000 sq ft coverage
Up to +100 dB Gain
Probably the strongest Verizon network extender for home use on the market.
Cel-Fi brand products are some of the best on the market, boasting increases of +100 dB, as opposed to +70 dB for their leading competitors; that's a difference of 1000x radio frequency power. The only drawback is that this is a carrier-specific model, so it exclusively works with the Verizon network. While the best available, if you think you might switch to a different provider eventually, it might not suit your needs.
What we love most about the Cel-Fi is that there are no wires or cables necessary to hook it up. Instead, it comes with two wireless units. You place one close to a window to attract the signal, while the other goes on the opposite side of your home to broadcast the aforementioned signal. You should be able to see increases in most rooms.
---
Verizon Network Extender for Vehicle
---
Verizon Network Extender for Commercial Buildings
---
Why It's Not 100% Verizon's Fault, It's Also Your Building Material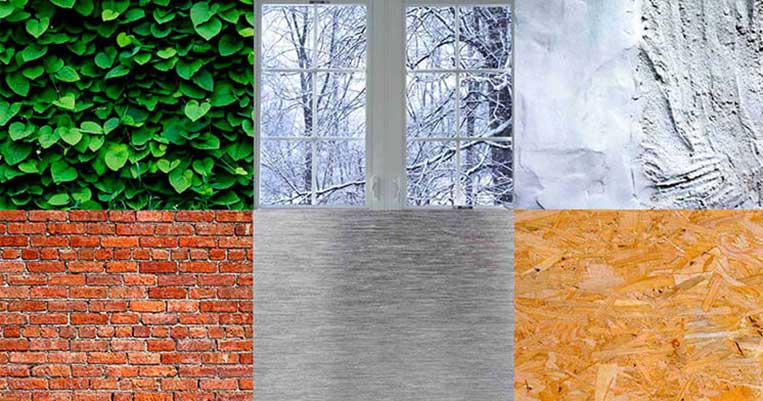 Because 80% of all smartphone calls are made indoors, it makes sense that indoor cell phone use is the leader in dropped calls. About 72% of smartphone calls are either compromised (slow internet, voice quality issues, etc.) or dropped entirely.
Why does this happen?
No matter how strong your provider - and this includes Verizon - your signal quality can lower if you're in a building (home or office) constructed of thick, heavy materials. While how far you are from a cell tower still obviously has an effect on your call, text, and internet access quality, outside issues like mountains, hills, tall buildings and even trees can also interfere. In fact, the #1 reason why calls drop is because of building materials and layout.
The following 7 factors are the most likely to negatively impact your signal quality:
Metal: The type of metal doesn't matter here, as most are going to prove disruptive. Tin, steel, iron, aluminum, brass, and copper are the most common used in buildings.
Low-E- Glass: Low-E Glass does a great job in helping buildings become more eco-friendly and energy efficient, but a major downside is that it does cause signal problems when you use your phone indoors.
Brick/Concrete: Depending on the thickness of the nearby bricks or concrete, your signal can be blocked entirely.
Plaster/Drywall: Plaster and drywall aren't as much of a problem as bricks and concrete, but still acts as a "dampener" of sorts to your signal.
Wood: Thick wooden planks have the same disruptive capability as plaster and drywall.
Thick Walls: Most problematic in the center of a building.
Electromagnetic Interference: Try to avoid standing near wireless devices, computers, TVs, and other machinery that emits RF noise whenever possible, as they can also be an issue when trying to get a clear signal.
No matter how close you stand to a cell tower, obstacles such as these are still capable of compromising your signal access. Signal boosters are a great "anytime, anywhere" investment.
Verizon Frequency Bands
The following are the major Verizon frequency bands. These may change on a statewide or local level, however.
Verizon Frequency Bands
Band 17
700 MHz
Band 13
700 MHz
Band 5
850 MHz
Band 4
1700-2100 MHz
Band 25
1900 MHz
---
Finding Your Verizon Cell Phone Signal Strength & Cell Tower Location
Most of us look at our bars to gauge the strength of our cell phone signals, but that isn't the most accurate - or even the only way to figure it out.
An accurate dBm reading is the most accurate option, as it's the metric by which signals are measured. -50 dBm usually corresponds with full bars, and -120 dBm with only one bar.
Use the following methods to find your dBm:
Field Test Mode (Using Your Cell Phone)
For iPhone Users:
Thanks to Apple's removal of easy access to your dBm in Field Test Mode, it's a little harder to get a reading - especially since there's two different chipsets, Intel and Qualcomm.
This is how to find the dBm of your iPhone with the Qualcomm chipset for Verizon customers:
On phone mode, call: *3001#12345#*.
If you see the following options: 1x EV-DO and 1x, congrats, you can find your dBm.
Tap on 1x EV-DO.
The number next to RX AGC0 is your dBm reading.
It's not a big deal if these techniques don't allow you to see your specific dBm. You can download an app to help you figure it out. We've listed some of our favorites below.
For Android Users
Android's open system makes it simpler to find your dBm than if you're an Apple user. Every Android phone is going to be a little bit different in terms of labeling, but these are general instructions that should be close enough to most setups.
Access your Settings.
Tap on About phone.
Tap on Status.
Tap on SIM status.
Your dBm reading should be under Signal strength.
Smartphone Apps
If you're unable to find your dBm readings with the aforementioned methods, try one of these apps to check your signal strength instead:
For iPhone Users:
For Android Users:
---
Need to Boost Signal for Another Carrier?
---
Contact Us
We're here to assist with any issues you might be experiencing with both Verizon signals and your Verizon signal booster. Contact us today.