SureCall Guardian3: Booster for Public Safety Bands & First Responders
Powerful Signal For Public Safety & Emergency Professionals
For police & fire departments, hospitals, and other public safety agencies, having dependable radio signal inside the whole building isn't just about convenience, it's about efficiency.
The seconds it takes for data to load or communication to respond, the time wasted to find any type of workable signal can literally mean life & death, especially when in the face of emergencies.
That's why the SureCall Guardian3 is a revolutionary commercial grade signal booster that provides amplified signal boost for full Public Safety 700 MHz and 800Mhz bands and Specialized Mobile Radio Service (SMR) 900 Mhz bands.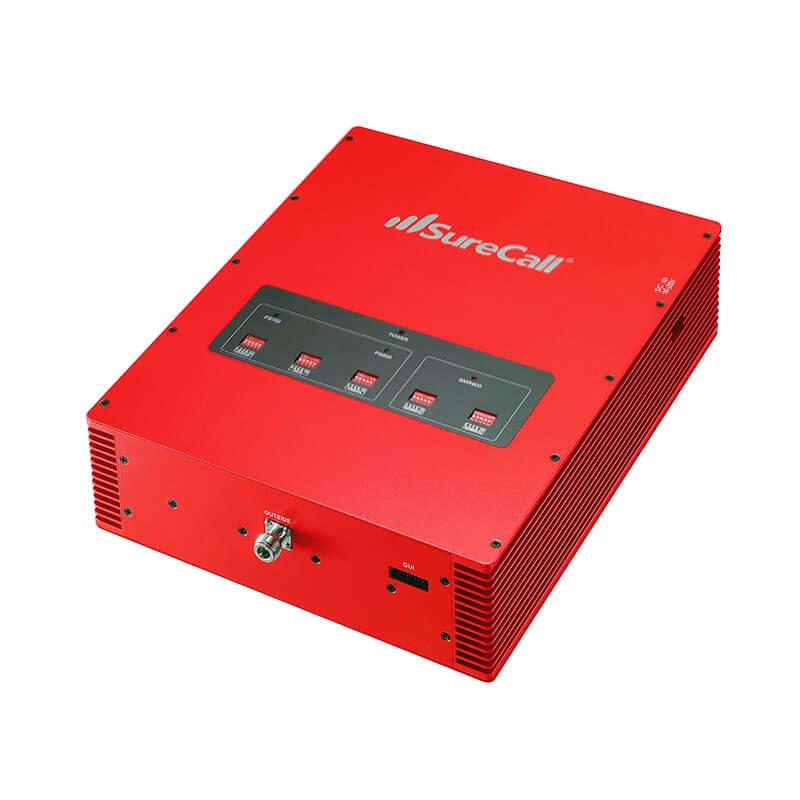 Overview:
This Tri-Band Amplifier is bi-directional meaning it is able to boost incoming and outgoing signal. With up to +80 dB of maximum gain, the SureCall Guardian3 is able to boost Pubic Safety 700 and 800 bands and SMR 900 bands up to 80,000 sq ft.
Repeat: 80, 000 sq ft of whole building coverage
So if your building suffers from weak signal strength and you're dependent on the three bands listed, it's worth into looking at the Guardian3. Because building material and layout can easily weaken, disrupt, and block radio waves, so having an amplifier that can boost each frequency band to its maximum potential means effective two-way communication without a hitch.
After all, when you need signal, you NEED it to be dependable and a sure thing.
Key Features & Specs:
Three CPUs for each band for better signal optimization & smarter power consumption.
Latest network protection technology that detects oscillation & independently adjusts for efficient performance.
Built-in safeguards eliminate any interference to public safety network
Upgradeable software
Quality metal construction & craftsmanship: built to last & dissipate heat easily.