SureCall Guardian 3 QR: A New & Cost-Effective Public Safety Booster
Changing The Game Again
SureCall, a leading manufacturer of cellular signal boosters, has released a new model that improves public safety radio frequencies for First Responders.
The SureCall Guardian 3 QR (Quick Response) is a public safety signal booster that improves all public safety bands: 700MHz, 800 MHz, and 900 MHz. With a guaranteed signal strength of - 95 dBm or better and a coverage range up to 80,000 sq ft, the Guardian 3 QR delivers consistent in-building signal for police, ambulance, firefighters, and other first responders when emergency arises and communication is paramount.
Newer Buildings, New Building Codes
Since 9/11 and other natural & man-made disasters, having secure cellular & public safety reception in newly-developed buildings has been made mandatory for several municipals across the nation.
Standards have been quickly adopted such as being NFPA 72 certified, First-Net Ready, and IFC-compliant in order to maintain a high level of public safety security at all times.
During times of crisis, communication is often disrupted due to the nature of the disaster as well as building material and other radio frequency difficulties.
To solve this issue, many building owners & companies rely on a public safety signal booster to improve signal at all times to reach compliance and empower first responders with the best tools available.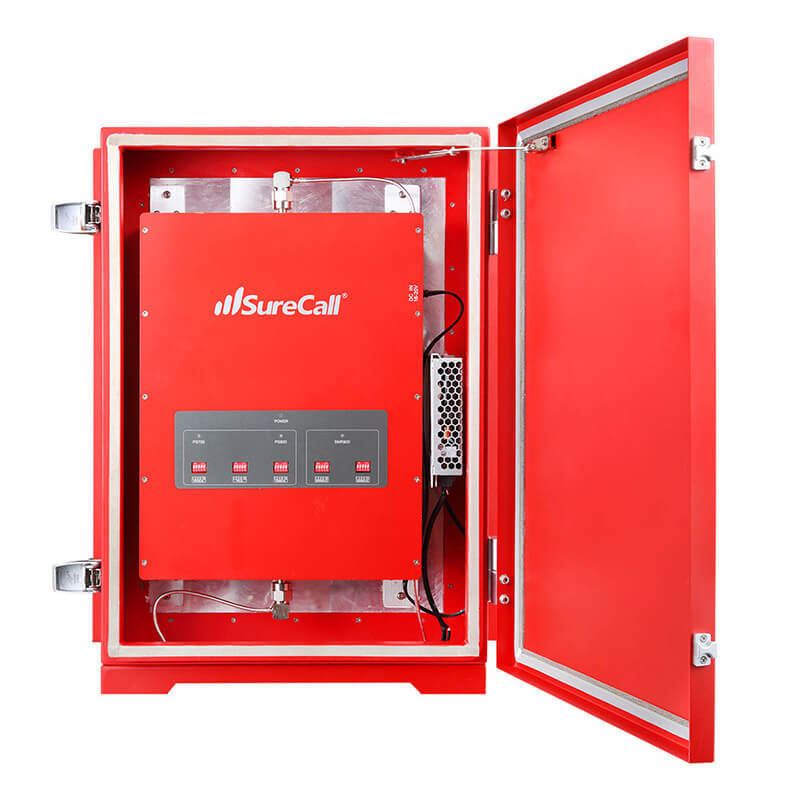 A Better Solution at A Lower Price
Typically, many public safety signal boosters have been active DAS boosters with costs well over $15,000-20,000 for equipment only.
The SureCall Guardian 3 QR uses cellular repeater technology (also known as passive DAS) that provides the same results at $6,669.00, which is only a fraction of typical public signal signal booster costs when also including installation.
The Guardian 3 QR is NFPA 72 & FirstNet compliant and is able to provide public safety band coverage up to 100+ users in an 80,000 sq ft building.
With a NEMA 4 housing, remote monitoring, battery backup and a powerful 3 watt system providing +80 dB gain, it's the perfect combination of performance & pricing.
Learn More: SureCall Guardian 3 QR
---