Top 5 Ways to Get Better Signal on Your Cellular Router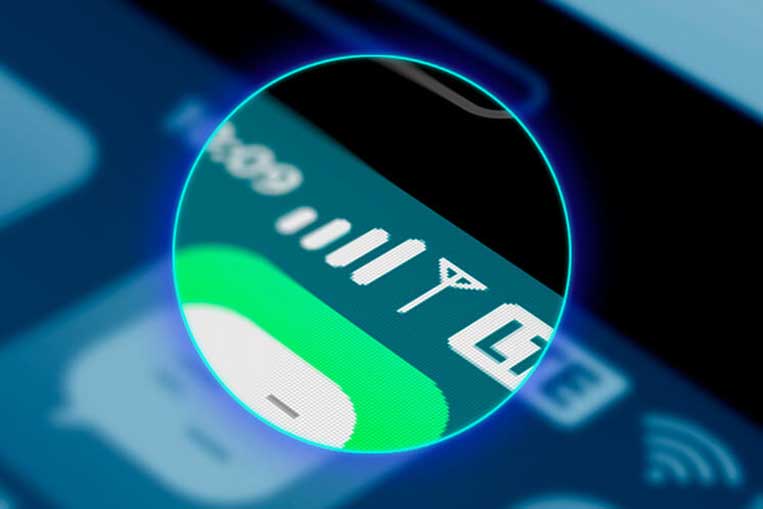 What is a Cellular Router?
Much like the cable-based WiFi many households and businesses rely upon, a cellular router (or hotspot) uses 4G and LTE signal to provide an internet connection. Instead of utilizing the broadband cable accessed by standard routers, a cellular router calls upon your cellular data network to connect you to the internet. A cellular router is a great option for those seeking portable internet access, who'd rather avoid the hassle of old school broadband or dial-up, or in areas where WiFi is unavailable.
We offer complete cell phone signal booster kits for any situation:
Attention business & property owners, installers and integrators
Take advantage of our system design and installation services. Learn more or call us for a free consultation: 1-800-969-8189.
---
Cell Router or Hotspot Not Working?
Just like the data on your cell phone, cell routers are susceptible to weak and non-existent signals. Here at SignalBoosters, poor cell reception is our true nemesis. After years spent hunting down the many culprits that can interfere with cell signals, we can assure you that crystal clear, uninterrupted calls, texts, and data are possible — with a little help. Behold: the top 5 ways to get better cell router signal.
1. Cell Phone Signal Booster
Simple, easy, and efficient, the right cell phone signal booster works wonders to get the best signal from your cell router. Also marketed as cell phone antenna boosters, cell phone repeaters, or cellular amplifiers, cell phone signal boosters work to grab your existing cell signal, amplify it, then broadcast that boosted signal straight to your cell router and internet-ready devices. Available for home, office or vehicle, cell signal boosters work with all carriers to give your cell router signal the strongest, uninterrupted service.
What kind of cell booster to get depends your cellular modem. If your cellular modem has either a SMA or TS9 router, an M2M signal booster can be directly attached. This will give the maximum amount of signal directly to your hotspot. If not, you can simply by a home or vehicle signal booster to boost the signal in the area your router is.
Strengthens cellular signals for any phone, tablet, hotspot, or other cellular device
Amplifies cell phone signal to and from the cell tower
No monthly fees
No internet or WiFi connection required to function
All boosters sold by Signal Boosters are pre-approved by the FCC & all carriers
2. Add an Antenna
Attaching an external antenna can help your chances of receiving a stronger signal. Mounted for optimum access to your nearest cell tower, an outdoor antenna can reach farther than your average cell router and hopefully find the signal you seek. Again, a cell phone signal booster comes equipped with an antenna of its very own.
---
3. Locate Your Nearest Cell Tower
Whether you're on the move or settled in at home or the office, pinning down the location of your nearest cell phone tower will help to find your strongest signal. There are plenty of apps, websites, and tricks to finding your nearest cell tower, and setting up your cell router as close to this location as possible will help you get the strongest signal available. A USB extension cable can also help to give you a little (or a lot of) wiggle room with your placement.
---
4. Minimize Interference
Everything from building materials to high user traffic can interfere with your WiFi and cell router's signal, so it's important to avoid as many of these signal blockers as possible. Weather, geographical features, and even foliage can impede your signal, so placement of your cell router is everything. While there is only so much you can do to work your way around Mother Nature and modern engineering, signal boosters make it easy to overcome every mountain high and valley low. If your line of sight is blocked, there's a good chance your signal will be too — but signal boosters know how to work their way around these internal and external obstacles.
---
5. Switch to a Different Network Provider
It is a bit of a hassle, but once you've employed every tip and trick in the book to no avail… it might be time to cut ties with your carrier. While low battery power and blocked antennas can slow down your devices, if the signal simply doesn't exist in your area, it might be helpful to see what kind of coverage options you can find from different carriers. Apps like OpenSignal can help you find the best carrier for your location, or explore the coverage maps from various carriers to see which service utilizes towers near you.
How Do I Get the Best Signal for My Cellular Router?
Employ the suggestions above to give yourself the best chance at a strong, uninterrupted signal for your cell router. Ultimately, the most reliable method is always the cell router signal booster. If you're fed up with dropped calls, unsent emails, slow loading internet, and weak or non-existent signal, you can easily boost that cellular signal today.
---
Contact Us
We're here to assist with any issues you might be experiencing with poor cell service. Contact us today, or call us at 1-800-470-6777.
Interested in Learning More? Check Out Our Cellular Info Hub / WiFi Info Hub