How to Boost Cell Phone Reception on Your Boat or Yacht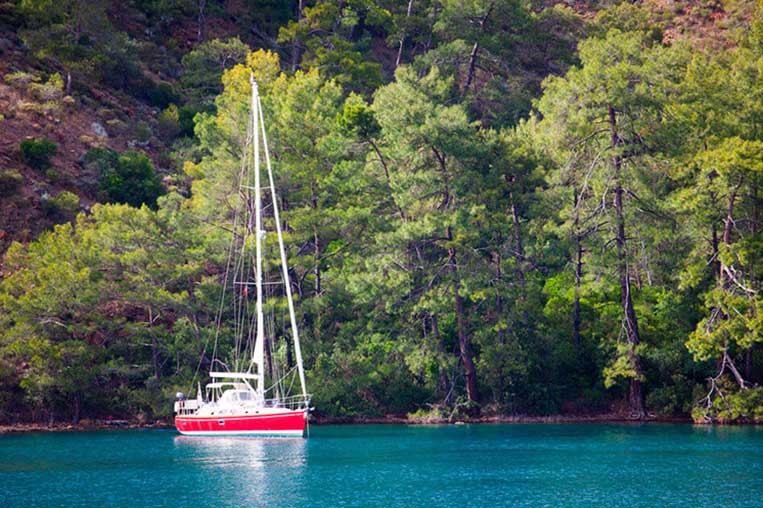 So you're on your boat or yacht getting some summer sun and air. And this is the life, floating on the waters, cooler in the corner, barbecue grilling meat…all is good.
Except for one thing: cell phone reception. It's horrible.
Sure you're relaxed and enjoying the finer things in life. But life without cell phone signal? Without connection to people, text messages, and internet? Unacceptable. You deserve every bit of that 3G and 4G you're already paying for. You deserve full bars.
And that's what a cell phone signal booster does. It takes any weak existing cell signal and amplifies multiple times (up to 32x!). From dropped calls, stuck texts, and slow internet to constant connectivity to work, play, and the essentials. Life with no interruptions just like your Sunday afternoon.
weBoost 470108 Drive 4G-M + Marine Essentials Kit
While you could buy any signal booster to use as a marine unit, those units are generally made for cars and trucks. With our weBoost Drive 4G-M + Marine Essentials Kit, you get a customized solution made exclusively for the open waters: beach, river, lake, etc.
As long as there is a signal no matter how weak or inconsistent, it'll get amplified and rebroadcasted to your boat or yacht for a much steadier connection.
What makes our Marine Essentials Kit a much better option than the standard kits are the antennas. The Marine Antenna is made to handle marine elements such as salt-water erosion. It's made from fiberglass, so it's weatherproof and durable.
The Inside Panel Antenna is actually a powerful home antenna that is used for specialized kits. So you should expect much greater coverage than the standard inside antenna. In fact, the standard inside antenna known as the Slim Profile antenna, has coverage that reaches within an arm's reach (around 18 inches). So while it's perfect for driving, not so much for whole boat coverage.
So unless you like being huddle around that antenna, the Inside Panel Antenna will most likely cover your yacht or a significant portion of it.
In Conclusion
If you have poor cell phone signal whether docked or on the waters, the weBoost Drive 4G-M + Marine Essentials is a custom kit made to boost 3G & 4G LTE signals throughout your yacht or boat.
Whether it's life, work, convenience or emergency, having no signal wherever you are is much more than a nuisance. Getting a signal booster is about peace of mind and continued experience. What's a cell phone without signal and without connection?
At SignalBoosters.com, we provide 3G & 4G cell phone signal boosters for all homes, buildings, offices, cars, trucks, RVs, and boats. Email us (sales@signalboosters.com) or call (1-800-568-2723) about any cellular issues you're having and a signal expert will gladly assist you. Strong signals are out there and you're not getting it! And you're already paying these monthly carrier bills. Get the signal you deserve!
Interested in Learning More? Check Out Our Cellular Info Hub / WiFi Info Hub