The Importance of Connected EMS: Radio Coverage & Constant Communication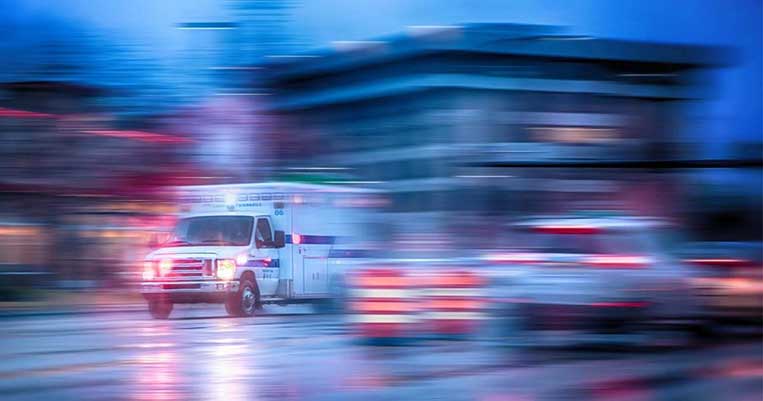 Unfortunately, in today's society when it comes to public safety, it's no longer a question of if, but when.
When will the next major hurricane strike? When will the next active shooter casualty happen? These are realities and questions that all public safety responders have to ask themselves: when the next disaster strikes, will we be ready?
From the first call to the final dispatch, the efficiency of disaster response is highly dependent on coordinated teams and agencies. It's more than Fire or Law or Medical, it's about saving lives of people who are scared and confused and are in need of protection and direction.
And nothing keeps all agencies connected and coordinated better than our wireless radios and communication equipment. Ask any emergency responder what's been been their worst challenge and nearly all of them will mention communication difficulties in some capacity.
In regards to the EMS field, reliable wireless communication is more important than ever.
Advances in technology now brings immediate care with telehealth/telemedicine by streaming video and exploring real-time collaboration in the field. Mobile health apps monitor and track health and update information in real-time. The alternative ways to get care through connected technology and accelerating decisions grow exponentially everyday.
Especially when it comes to ambulances and EMS vehicles in a mass casualty incident (MCI), prehospital care and seamless communication is vital.
There's coordination with the command center, hospitals, and other agencies. Street-level responders must receive and relay information to desk responders and vice versa. Area hospitals need to be informed. Fire, law, and state/national counterparts need to coordinate. Information organized. Traffic managed. Triage assessed. Logistics deployed.
All these fast-moving pieces need quick communication to happen or vital information and lives are lost.
And it's all dependent on one thing: reliable radio reception.
Raise your hand if this is you:
Repeating yourself several times every call.
Spending time to find that one spot you think you can get any reception.
Waiting for data to transmit or load, but it's slow.
This is a problem that affects not just EMS or public safety but everyone. From your mobile phone to public safety to two-way radios. And unfortunately, it's not always the cell carrier, data provider, or manufacturer's fault.
We offer complete cell phone signal booster kits for any situation:
Attention business & property owners, installers and integrators
Take advantage of our system design and installation services. Learn more or call us for a free consultation: 1-800-969-8189.
Why You're Not Getting Reliable Radio Reception
Radio frequency (RF) signal is very mercurial by nature. It's great at traveling long distances like AM/FM or satellite radio, but it's also highly susceptible to noise and attenuation.
Literally, anything under the sun can affect RF hence adversely hampering any radio communication.
Let's take your typical ambulance as an example.
In rural areas, you're dealing with distance from the source whether it's a cell tower or another radio.
In urban areas, it's vehicle material like metal. And yes, metal has the most adverse effects on RF. Other electronics emit noise which can affect RF signal. But it's not just the vehicle but its surroundings, too. High structures, concrete, brick, metal, and glass can weaken RF signal.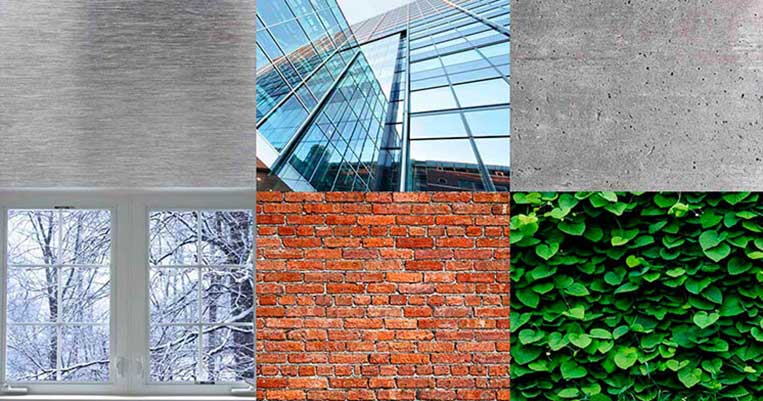 Even nature affects RF. Trees, hills, mountains and weather such as rain and snow can alter signal. Any combination of these problems can greatly displace reliable radio communication. And this is what we deal with everyday.
So if an EMT isn't able to communicate with the dispatch center properly, especially during an MCI, it's inefficiency that minimizes the golden hour and patient outcome even before arriving to the hospital.
But constant communication doesn't end with the ambulance. Even in the hospital, reliable reception is equally as important for all medical professionals. Doctors, nurses, and other healthcare professionals need to communicate. And with more connected tablets relaying high-quality video, audio, and streaming data, the need for coverage and speed becomes paramount.
The Solution: Boost Your Radio Signal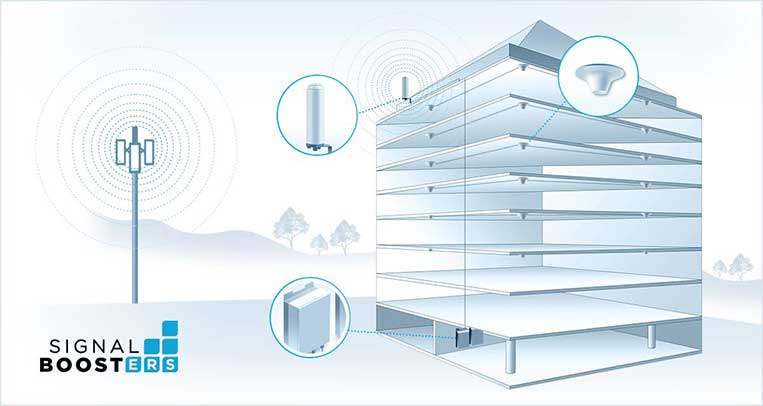 It's a solution that many are unaware of (even IT professionals and network engineers), yet something that has immediate and effective impact. Like your metabolism (or mood), signal boosters are devices that boost your current condition.
Solutions exist for buildings such as hospitals or medical centers and also for vehicles such as ambulances and response vehicles.
There are many types of signal booster solutions such as DAS, BDA, and small cells. However to keep this short and avoid the overly technical jargon, this is how a signal booster generally works:
Signal Source: This can be from a cell site such as a tower or a base station.
Amplifier: Takes the signal from the outside, bypasses interference, and amplifies it.
Inside Antenna(s): Enhanced signal is broadcasted throughout the area in need.
For example, if your smartphone, tablet, or IoT device runs on a cellular provider network such as AT&T or Verizon, a signal boosting solution for in-building can provide reliable coverage for hundreds to thousands of devices indoors. For vehicle use, paramedics in ambulances have faster and more reliable data to stream audio and video.
Often we blame carriers for not providing service inside our homes, offices, and buildings. But in reality, carriers provide signal up to the front door. When faced with the building material interference referenced above, it's out of their hands, and directly in ownership to the stakeholders in the building and business.
But What About Wi-fi?
Wi-fi is a landline-driven technology. And it's the standard for wireless communication in most buildings. However, there are limitations.
First, there's congestion. The number of staff, employees, patients, and multiple devices connected to a Wi-Fi network drastically reduces speeds and therefore may affect pricing on operating expense.
Second, there's limited range. Without proper equipment such as an access point, Wi-Fi will drop more service especially when moving inside to outside and vice versa.
Third, when electricity goes down, what's the first thing people reach for? A cell phone on a 4G LTE network. Cell phones and cellular service are more reliable.
Is This the Right Solution for Me?
It's a question many stakeholders and decision makers have to ask, so let's look at answering 4 questions that get to a definitive answer.
How does this benefit the patient?
It's a simple motto: better connected, better care. Being able to make and receive calls, getting instant data, and receiving real-time information without delays is crucial to providing the best care.
How does this benefit the provider?
The motto still applies: better connected, better care. EMTs, dispatch centers, doctors, nurses, and all other medical professionals can't afford poor radio coverage to affect their abilities especially with limited time.
How much does it cost?
For vehicle units, prices can range from low to mid hundreds. For building units, pricing has much more variables, but it can range from $1 to $5 per square foot. But again it's just a ballpark and considerations to building layout & size, building material, access to RF, installation, and equipment greatly affects cost considerations.
Who manages it?
Vehicle units are generally plug and play. Building signal boosters are easily managed by IT staff and system engineers. Installation is another subject but generally, it's often left for an integration partner like SignalBoosters.com to do the work and report to a project manager or CTO.
Let's Talk About Public Safety in 2018 and Beyond
FirstNet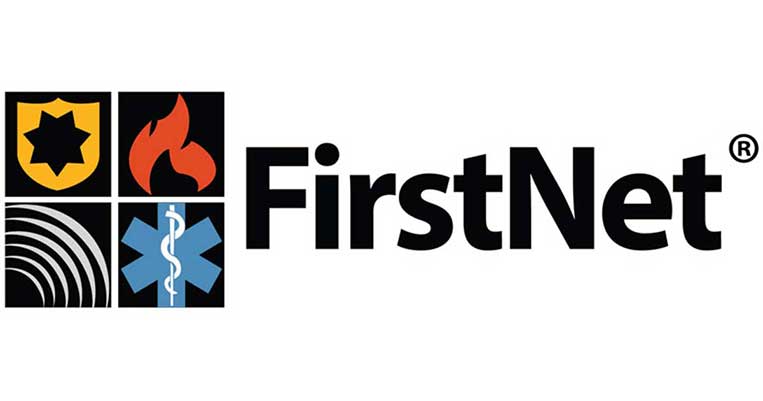 After the 9/11 terrorist attacks, all disciplines from public safety advocated for enhanced dedicated communications during emergencies and other challenging events. At the time, and still today, first responders rely on more than 10,000 separate incompatible radio networks, so it's difficult for emergency responders from different jurisdictions or agencies to work together.
FirstNet is the nation's first single nationwide public safety broadband network. All 50 states, 5 US territories, and Washington DC have opted in, so all agencies (fire, police, EMS, and other public safety professionals) will have one unified secure interoperable network with modernized devices, apps, and tools to empower first responders to do their jobs locally and across jurisdictions and agencies.
AT&T is handling the building, operating, and maintaining of the network with deployment of Band 14, public safety spectrum, across radio access networks across the country. Emergency responders will have mission-critical push-to-talk priority meaning all high-speed data, location information, images, and videos are given right of way with no congestion.
Rollout begins in 2018 with a goal to have 100% rural and non-rural FirstNet coverage by 2022.
Public Safety
As mentioned previously, building material is the leading cause of poor RF signal. 80% of cell phone use is made indoors. Over 72% of cell phones experience poor coverage and reliability which also means LMR (land mobile radio) are also affected.
To protect lives of people inside buildings and to also protect the lives of emergency responders, more AHJs (authority having jurisdictions) are adopting newer NFPA and ICC codes that require reliable in-building public safety signal for first responders.
Usually building owners are responsible for integrating the solution through the use of a public safety signal booster. There is no federal standard, no one-size-fits all mandate across the country, so different municipals apply a set of different standards, although more progressive local governments are mandating reliable public safety signal for building owners to obtain a Certificate of Occupancy.
Quick overview:
NFPA: 99% coverage for critical areas and 90% coverage for general areas. ICC: 95% coverage for all areas in a building.
A public safety signal booster contained in a NEMA 3R enclosure.
Monitoring alarms of system failure
Minimum -95 dBm signal strength
Secondary power supply with a minimum of 12 hours.
From 2018 and beyond, FirstNet and adoption of in-building public safety radio coverage is going to improve emergency responses, break down silos systems, and ensure seamless compatibility and communication across all agencies.
Conclusion
All first responders are highly dependent on radio communication.
Building material and other interference disrupt RF communication.
Solutions to improve cellular and public safety signal exist.
FirstNet will be a single nationwide public safety network for all first responders.
More AJHs are mandating better in-building public safety solutions for building owners.
When disaster strikes, it becomes a situation of seconds and inches, when lives matter most.
Let's have the honest discussion amongst ourselves: here's where we are right now, is it enough? If not, how do we get there?
---
Interested in improving cellular, wifi, and IoT coverage in your building? Learn more with our Design & Installation services:
Design & Installation Services
---
Interested in Learning More? Check Out Our Cellular Info Hub / WiFi Info Hub