Secure Your Phone: 7 Tips for a Secure Phone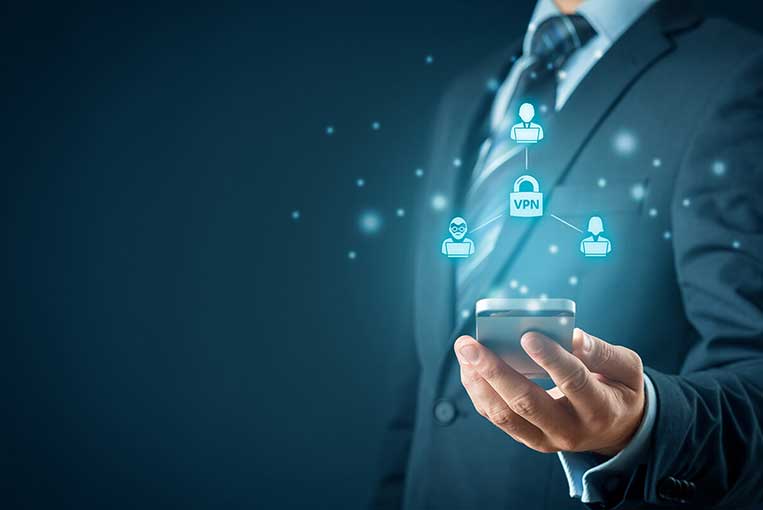 We use our cell phones for everything these days – online banking, social media, pictures, emails, and running a business, just to name a few. We search google and download things off the internet. We even pay for lunch with the swipe of our phone. That's a lot of personal information being transmitted over the internet. That's a lot of places where hackers and identity thieves can take advantage of our lax security practices and steal our information.
We offer complete cell phone signal booster kits for any situation:
Attention business & property owners, installers and integrators
Take advantage of our system design and installation services. Learn more or call us for a free consultation: 1-800-969-8189.
Having a secure phone protects you from all that. iPhone security and Android security has become a necessity in modern life. From malware to viruses to just stealing financial data, breaches can cost you time, money and memories. You may ask yourself, "Is there anything more I can do to protect my phone and my privacy?" Yes! There are many steps you can take to increase your cell phone security. Some are paid (creating a massive business), while others are free. Whether you have an Android or iPhone, here are some tips to put into practice to secure your smartphone:
1. Say Yes to all System Updates
Periodically, your cell phone provider will notify you that there are system updates available. While it's tempting to ignore these, it's best not to. These updates often include security bug fixes as well as other system updates. Hackers do not take a rest from designing new malware and viruses and having the latest software to fight them is essential.
2. Lock Your Phone
If you leave your phone unattended or it is stolen, make it harder for the thief to just start opening Apps by enabling the "Lock Phone" feature. Even if your phone does not get stolen, just having it open is a risk. Use the longest passcode length and shortest auto-locking time feature, and make it hard to guess (don't use your birthday or sequential numbers like "1234"). The longer your passcode and the more unique it is, the longer it will take a hacker to defeat it. In addition, every App on your phone should be password protected. It's a good idea to avoid automatic log-in features as well. More phones and Apps are offering fingerprint unlock, which is one of the best lines of defense. Using a password manager will encourage more complex and unique passwords and allow you to manage multiple log-ins. If your phone is stolen, you can change passwords on another device.
3. Be Careful using Public WiFi
Using WiFi in the coffee shop seems like a cost-effective idea as it saves your cell phone minutes and might be faster than your internet provider. The downside is that public WiFi lacks the security measures your cell phone provider may offer. If you are working on sensitive documents that you don't want broadcast on the public network, it is a better option is to use your cell phone as a mobile hotspot. Using Bluetooth on a public network also sets you up for further risks.
4. Be Careful What You Click on or Download
Spammers and phishers will send you an email or put something on a website just to entice you click on the irresistible offer. Once you do, they may have access to more than you wish to disclose. Check links before clicking on them by hovering over the link and see where the URL is actually sending you. If it's not one you recognize (like a bunch of letters and numbers that don't make sense), don't click on it. Don't supply your personal identifying data unless you know the site is encrypted or you completely trust the site. Check out any files you download to make sure they are from a trusted source.
Be careful with text messages from unknown sources that ask you to click on a link. This is called "smishing" and might be a link to malware.
Be selective on which Apps you download and delete any Apps you no longer find useful. In addition, be careful who you grant permissions to on your phone. An App is required by law to ask for permission to use your contacts, camera, etc., and you should ask yourself why and if you trust that App. It's a good idea to check an App's permissions anyway and revoke any that you question.
Android phones also allow you to download Apps outside the Play Store. Apps from the Play Store have a layer of protection built in and Apps outside the Play Store have an extra layer of risk. There is also a setting to protect from accidental downloads from a non-Play Store source.
5. Prepare Ahead of Time in Case You Lose Your Phone
Both Android and iPhones have a feature called "Find My Phone". If your phone is misplaced or stolen, you can log into another computer and track its location. Some phones also have a feature that you can wipe your data remotely to keep sensitive information out of the hands of thieves. Set this up ahead of time and keep track of your device.
6. Back-up Your Data
Phones can have a lot of storage space, but that doesn't mean you should be lax about backing up your pictures and files. Whether you use a secure cloud space or a USB drive, it is important to save your information in the event your phone is damaged or hacked. If you do have a virus, you can wipe the drive and start again. You don't want to lose memories.
7. Add Additional Anti-Virus Protection
While smartphones have pretty good security measures already in place, especially if you have followed the guidelines mentioned thus far, there are additional anti-virus protections you can add. This is more important on an Android than an iPhone as Apple designs both the software and hardware and thus has tighter controls on the development of the operating system. Use anti-virus software from well-known brands, such as McAfee or Norton, to ensure the best safety.
Take Action to Protect Yourself and Your Phone Today
Cell phone security is your responsibility. Android security features and iPhone security features are similar in concept, but consult your user manual for specifics. There are many things you can do to protect your phone and personal data. Hackers are cunning and always coming up with new ways to breach your security measures and get your information; however, they are looking for any easy target. Having a secure phone deters them and gives you peace of mind.
---
Contact Us
We're here to assist with any issues you might be experiencing with both poor cell signal. Contact us today.
Interested in Learning More? Check Out Our Cellular Info Hub / WiFi Info Hub