Register Your Cell Phone Signal Booster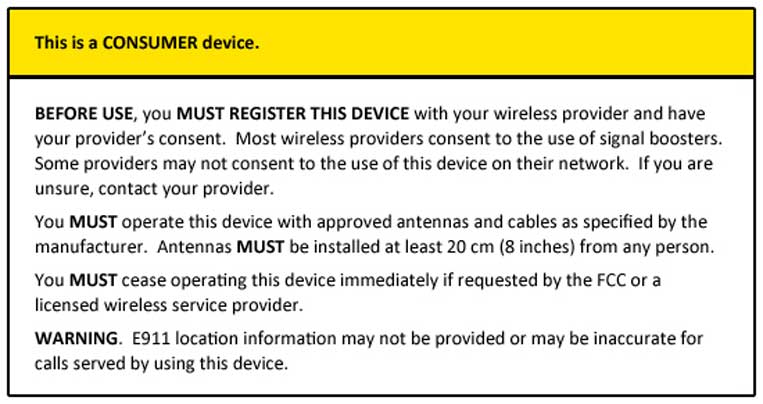 So you've got yourself a nice home or car signal booster. Congrats on boosting your 3G and 4G signals! But being the good and law-abiding citizen that you are, you want to register your booster with your carrier, and you need a little help.
Well, SignalBoosters.com has a complied a list of registration web pages for all the major carriers.
Registration for US Carriers
This list will be continuously updated as new information comes in. Email us if you don't find your carrier. We'd be glad to help.
At SignalBoosters.com, we provide 3G & 4G cell phone signal boosters for all homes, buildings, offices, cars, trucks, RVs, and boats. Email us (sales@signalboosters.com) or call (1-800-568-2723) about any cellular issues you're having and a signal expert will gladly assist you. Strong signals are out there and you're not getting it! And you're already paying these monthly carrier bills. Get the signal you deserve!
Interested in Learning More? Check Out Our Cellular Info Hub / WiFi Info Hub