Real Estate
Public Storage: Public Safety Done Economically & Quickly in Kingwood, TX
Customer:
Public Storage is the largest self-storage company in the USA providing individuals and businesses a variety of storage units.
Installation Type:
In-Building Public Safety Solution
Building Size:
155,425 sq. ft.
Product: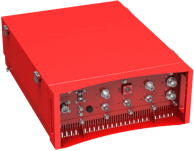 Safer 150,000 sq ft+ public storage facility
Public Storage operates over 2,000 self-storage facilities across the United States. With the growing mandate for stronger public safety two-way radio signals inside buildings for first responders, Public Storage contacted the experts at SignalBoosters.com to help comply with new local regulations.
CHALLENGE
With their new 150,000+ sq ft storage facility slated for opening in less than six weeks, Matthew Hobson, construction manager of Public Storage, was also tasked with complying with new local jurisdiction rules that required specific levels of first responder connectivity throughout the building.
Without approval from the fire marshal, a Certificate of Occupancy would be denied, thus delaying the grand opening and costing the company hundreds of lost hours and hundreds of thousands of lost dollars in revenue.
With metal lining the building internally and externally, reliable signal couldn't get into the building. With time running short, Matthew contacted SignalBoosters.com to manage the process and ensure the facility would pass the Fire Marshal's examination and open as scheduled.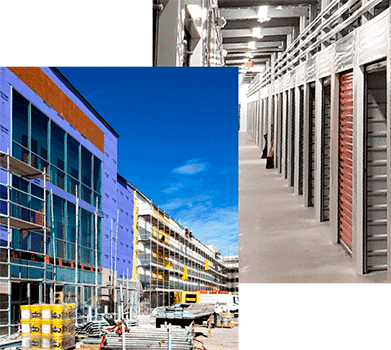 SOLUTION
Matthew's mandate was simple: Make it cost-effective and make it fast.
With less than six weeks and still dealing with on-going construction, the Install Pro Team from SignalBoosters.com expedited a thorough turnkey solution from site survey to floor plan analysis, pre-construction consultation, equipment installation, testing & configuration, fire marshal recommendations, post-installation support, and final approval.
SignalBoosters.com chose a Comba public safety solution for its state-of-the-art technology and affordability.
RESULTS
Before the SignalBoosters.com public safety solution, only 17 of 270 grid areas tested (853 Mhz at a min of -95 dBm signal) passed or about 6% of the entire building. NFPA and IFC codes, the modal codes used by all fire marshals, require up to 90 to 99% coverage depending on the requirement.
After the SignalBoosters.com public safety solution, 264 of 270 areas tested with a 97.7% pass rate for the entire 150,000 sq ft facility with the average signal improving from -115 dBm to -87 dBm!
Even better, just a few days before the opening, the fire marshal tested and whole-heartedly approved SignalBoosters.com public safety signal solution. Public Storage received its Certificate of Occupancy in time for its grand opening.
[SignalBoosters.com] boosted radio frequency to enable life safety radios to work throughout the building. All testing was performed by the Fire Department. Signal Boosters ensured the requirements were met.
---
Read More Case Studies
Public Safety

Manufacturing

Healthcare
All Case Studies