weBoost 470101 Home 4G Signal Booster Review: You Get What You Need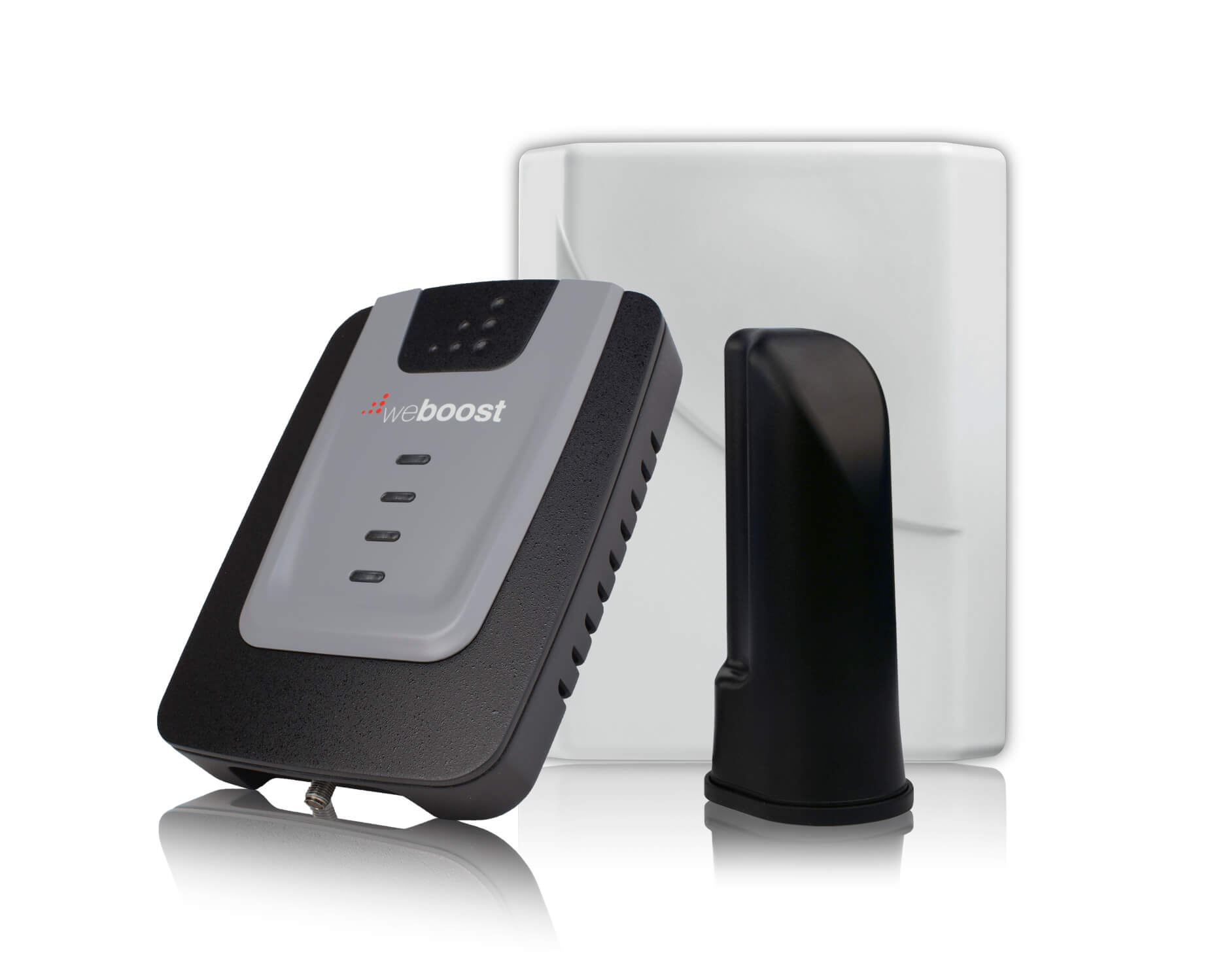 "You can't always get what you want, but if you try sometimes, you just might find, you get what you need." - The Rolling Stones
Review
The weBoost 470101 Home 4G cell phone signal booster is the baby of the home signal boosters in the weBoost (formerly Wilson Electronics) lineup.
Yes, it boosts 3G & 4G LTE for all carriers. Yes, it works for all phones. Yes, it's the cheapest home 4G amplifier from weBoost. But unlike big brother and sister (aka the Connect 4G and Connect 4G-X), coverage is infant-sized.
While weBoost claims the Home 4G covers up to two rooms, it's most likely a best case scenario. A more realistic outcome is 5-8 feet from the inside antenna. So basically, it's a desktop-area signal booster.
Hence it makes as a perfect SOHO (single office, home office) unit. So for people needing better signal for talk, text, and internet for just one small area in their home or business, the Home 4G is a great option. Should also be good for apartments, dorms, and other smaller workspace areas.
Expecting multiple-room or whole house coverage, however, and you'll be Goldilocks always looking for the right chair. I'd recommend the weBoost 470103 Connect 4G for most homes. But if price is the biggest factor in all this (and it really shouldn't be if you're paying for quality, especially for something you're going to be using everyday), zBoost offers a value line of 4G home signal boosters for AT&T and Verizon.
Of course, if you're only looking to boost talk and text quality, a 3G booster is the way to go. The zBoost ZB540 is nice 3G booster that doesn't break the bank.
But back to the Home 4G. We offer an exclusive kit that provides the Home 4G and upgraded inside antenna that extends coverage up to 2,000 sq ft. So that's a definite improvement from the unit that comes out of the box.
Conclusion
Honestly, whatever unit you end up choosing, we'll be glad you just have one. SignalBoosters.com headquarters is in Houston. This past week a flood came and swept over the area and many people were unprepared and endured flooded homes, cars, and even loss of lives.
With power, landlines, and home internet knocked out. We were able to rely on our cell phones to make the important calls and keep up to date with the news. And for this author, having near-full 4G LTE bars thanks to my signal booster, was a big difference. Well, that and raft.
At SignalBoosters.com, we provide 3G & 4G cell phone signal boosters for all homes, buildings, and offices. Email us (sales@signalboosters.com) or call (1-800-568-2723) about any cellular issues you're having and a signal expert will gladly assist you. Strong signals are out there and you're not getting it! And you're already paying these monthly carrier bills. Get the signal you deserve!