HiBoost Travel 4G Real-World Review: The Car Signal Booster You Can Afford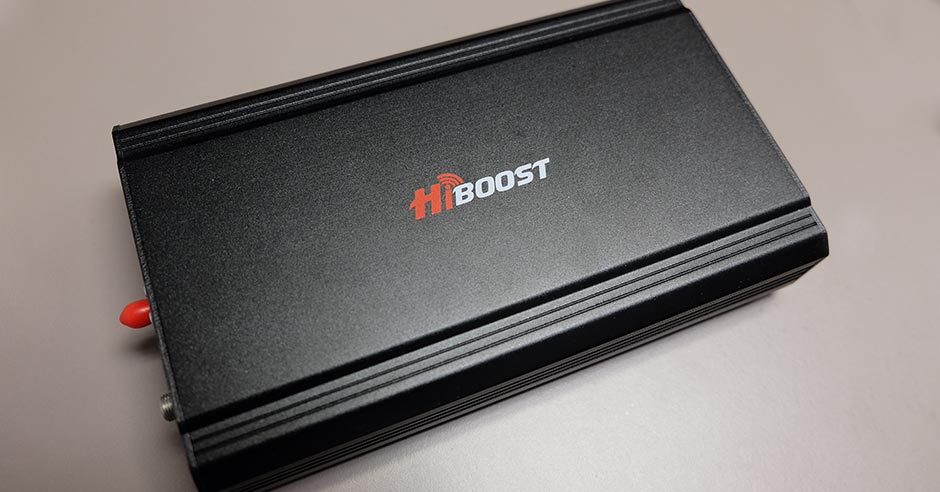 There's a New Sheriff in Town
Looks like there's some new competition in the cellular signal booster market.
HiBoost, a big name presence in Europe & Asia, is officially entering the US market and their first go-to piece is a car cell phone signal booster called the HiBoost Travel 4G.
In comparison to the competition, it's priced much lesser and performs about the same. So it's a win-win on the wallet & performance.
For people with poor cell phone signal on the road and need a reliable connection, the HiBoost Travel 4G is worth a look as a solution for more bars, better coverage, and faster 3G & 4G internet data.
What's in the Box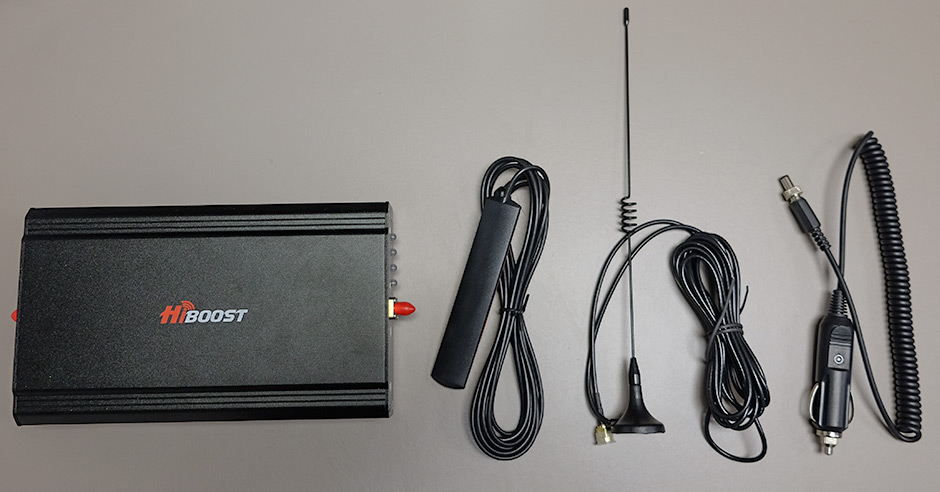 The HiBoost Travel 4G comes with the following (left to right):
1.

Amplifier: +50 dB Gain. Boosts 3G & 4G. Metal casing for better cooling.

2.

Inside Antenna: Slim. 3M sticker on the back. SMA-connector.

3.

Outside Antenna: 12 inches. Magnet mount. SMA-connector.

4.

Car power supply adaptor: 12V.
In-Depth Testing with The HiBoost Travel 4G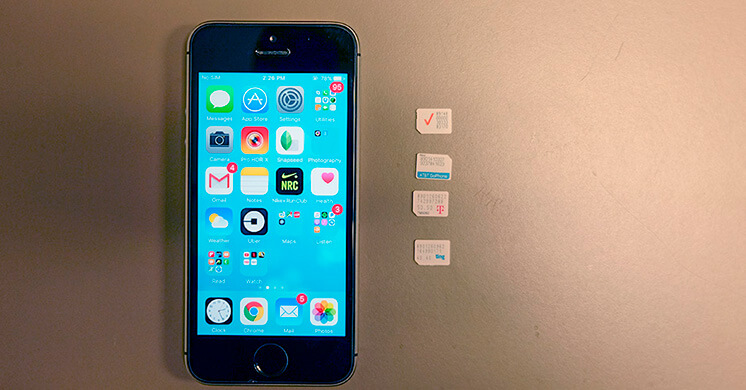 As usual, we perform a minimum of 3 tests on 4 different carriers (AT&T, Verizon, T-Mobile, and Ting (who uses Sprint's service)) at 3 different locations on one phone model (iPhone).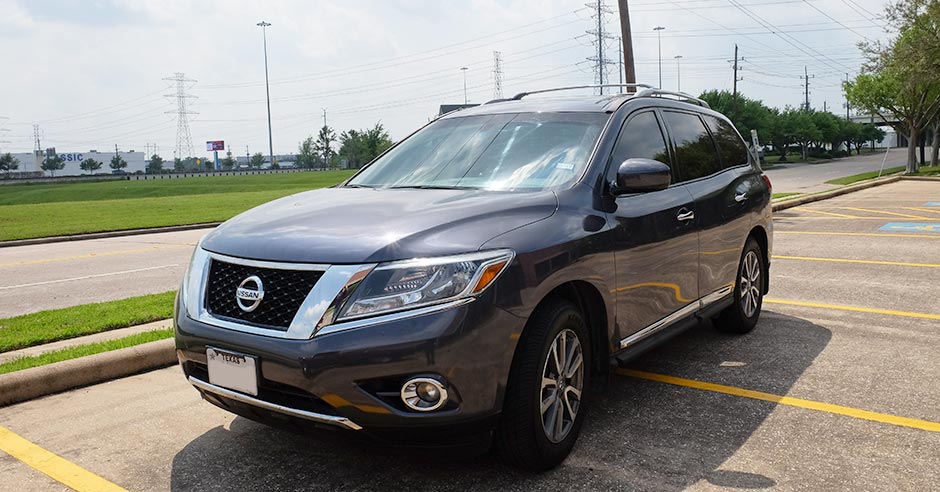 Our trusty Nissan Pathfinder has been our go-to vehicle for cruising around different locations in Greater Houston.
1. Installing the The HiBoost Travel 4G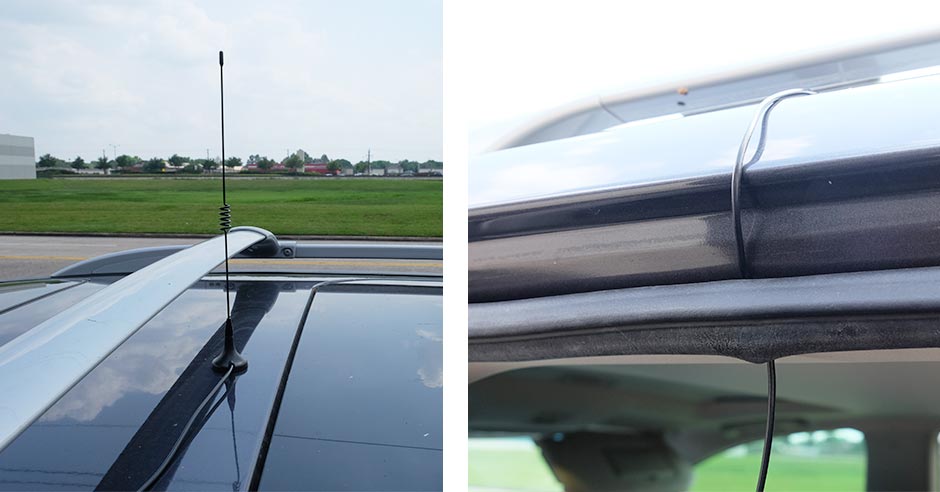 First, is the outside antenna installation. Fairly simply, install on top of the roof and run cable underneath the window seal.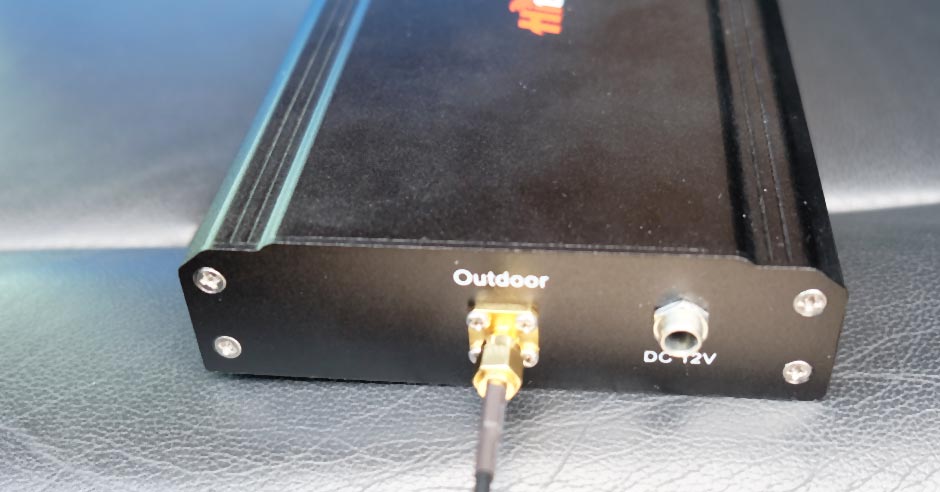 Connect it to the outdoor port.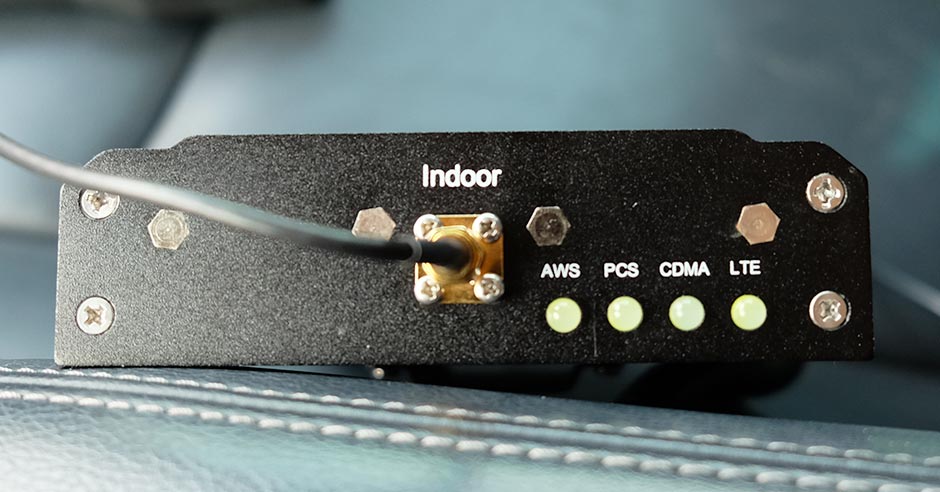 Connect the inside antenna to the indoor port and find a suitable location for the inside antenna. Ideally, it should be within an arm's length of your cell phone to get the best signal.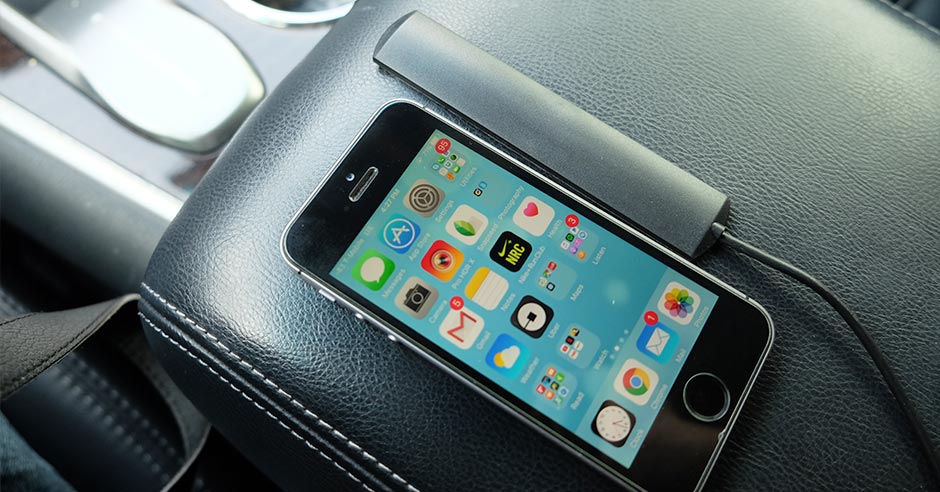 We went with the car armrest but putting it on the passenger side would have been ok, too. Now we just plug into the power into the car adaptor port and we're off to our first test.
Install time: 5 minutes
2. Testing Locations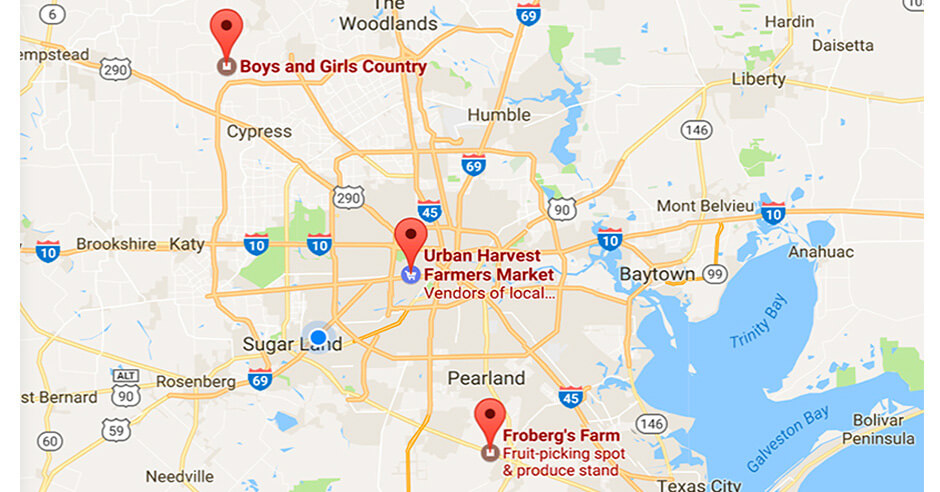 Three locations were tested over a period of three weekends with a mix of downtown and rural spots. While we tested each major carrier 3 times (for a total of 12 tests), we want to make it clear this is not a comparison of the major carriers performance in USA, Texas, or even Houston.
This review pertains to the ability of the HiBoost Travel 4G to improve carrier signal before and after. With that in mind, let's go:
3. Test Location #1: Froberg's Farm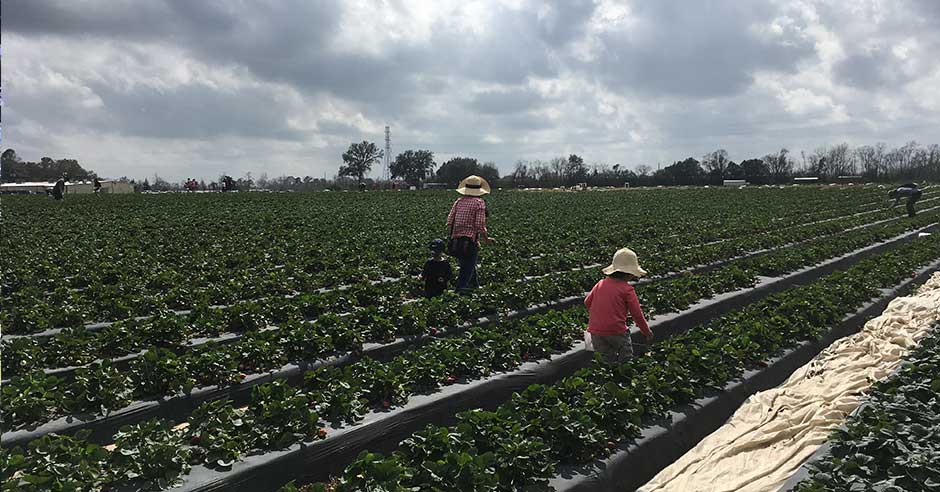 First testing location was done just a bit south of Houston at Froberg's Farm. While the family was picking strawberries, this reviewer was madly into test mode inside his car. Of course, I also had air conditioning so all was good.
The results: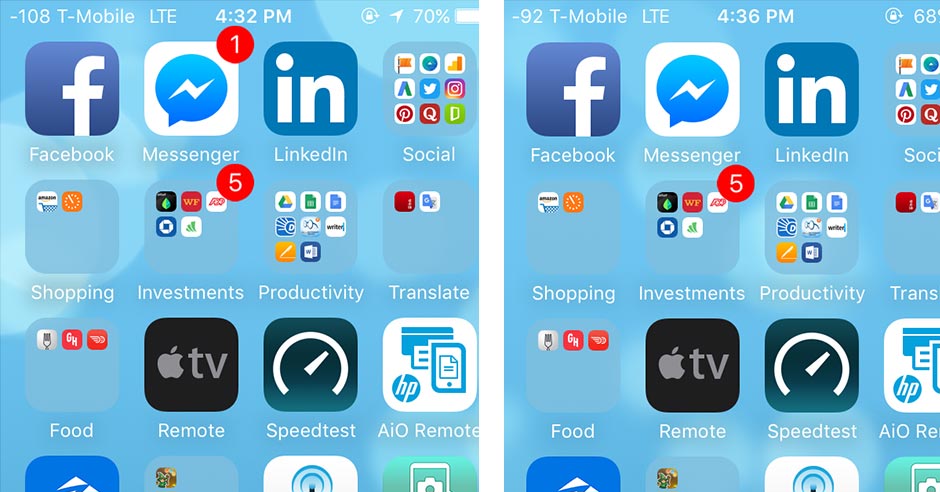 Using T-Mobile in this example, signal went from an average of -108 to -112 dB to -89 to -92 dB.
That's average increase of +20 dB! In "bar talk," that's 2-3 extra bars. But bars are a bit misleading, so it's better to learn how to measure signal strength in dB gain instead.
But for the real kicker is in the download & upload speeds: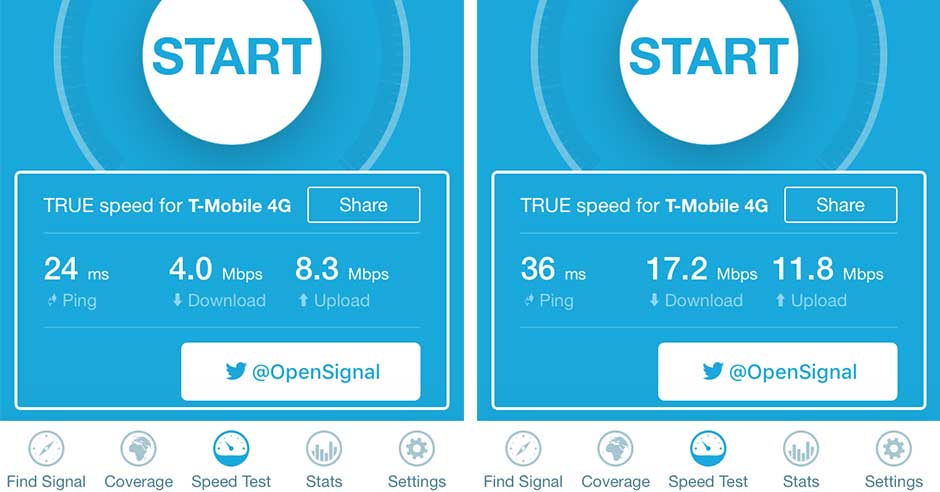 On average, download speeds before using the HiBoost Travel 4G hovered around 6 Mbps with upload speeds at 11 Mbps.
The results after were almost magic on T-Mobile: 14 Mbps download & 10 Mbps upload. That's a 133% increase for download speeds.
4. Test Location #2: Urban Harvest Farmer's Market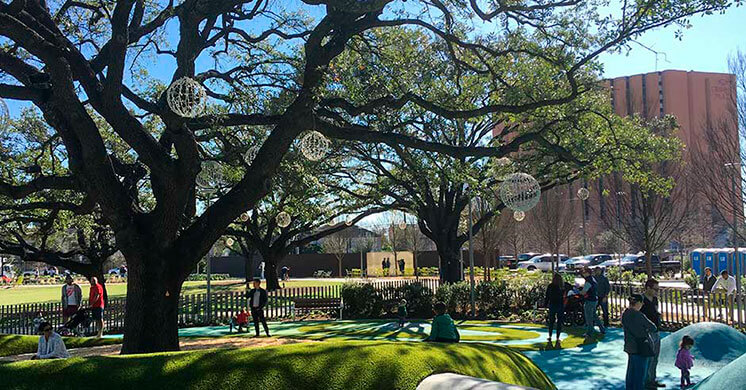 Second testing location was done in the heart of Houston at Levy Park near Urban Harvest Farmer's Market. While the family was busy buying organic kale and romping around the park, this reviewer was testing Verizon signal in the parking lot near the food trucks.
The results: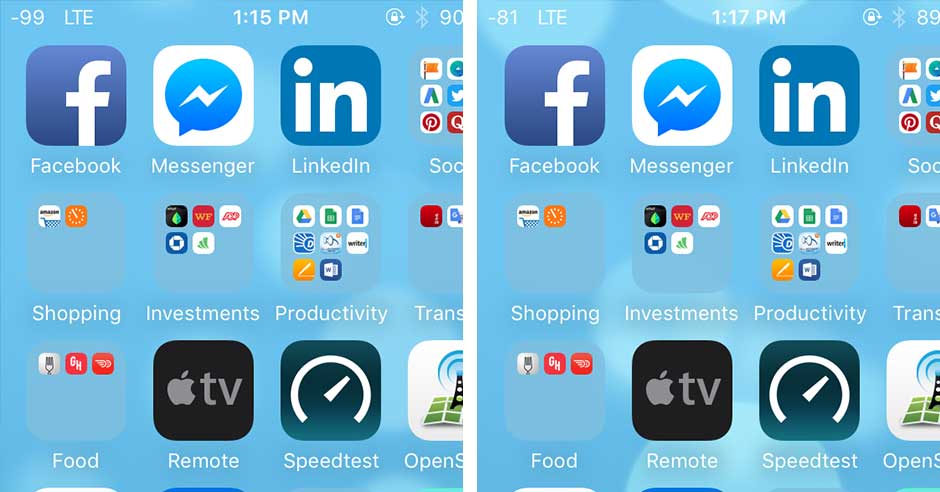 Using Verizon in this scenario, signal went from an average of -99 to -102 dB to -81 to -89 dB.
With an average increase of +12 dB, it's looking like a real winner.
Let's talk a quick look at download & upload speeds: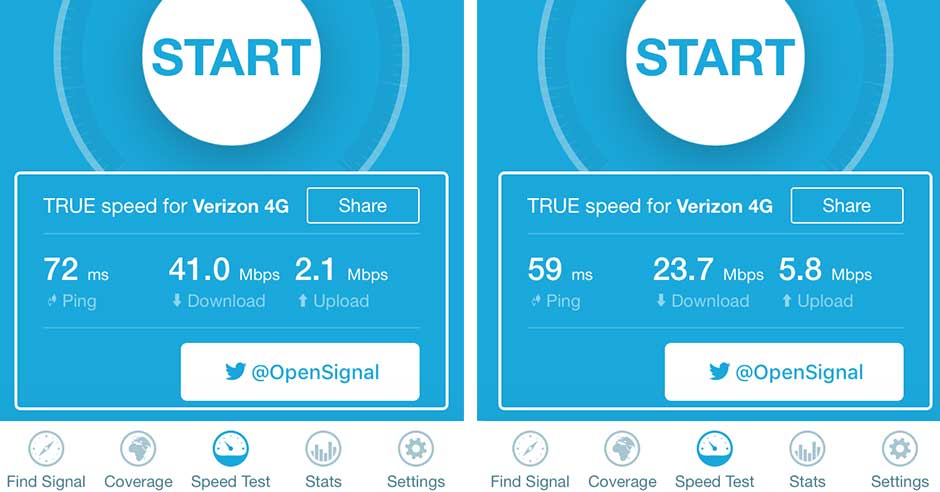 On average, download speeds before hovered around 43 Mbps with upload speeds at 3.3 Mbps.
The results after were a bit head-scratching after using the HiBoost Travel 4G: 26 Mbps download & 5.2 Mbps upload.
While on paper, it looks like the Travel 4G didn't do much for Verizon network at this location, it actually boosted it quite a lot.
Ping shows 11 ms improvement (the lower the ping the better). Secondly, there's a 57% improvement in upload speeds, which is very important for video calls, email attachments, and uploading in general.
My best guess is that Verizon prioritizes download speeds first, but with better signal, it begins to focus on upload speeds. Besides, the Verizon service here is ridiculously good even with a park full of parents and Saturday shoppers.
5. Test Location #3: Boys & Girls Country Club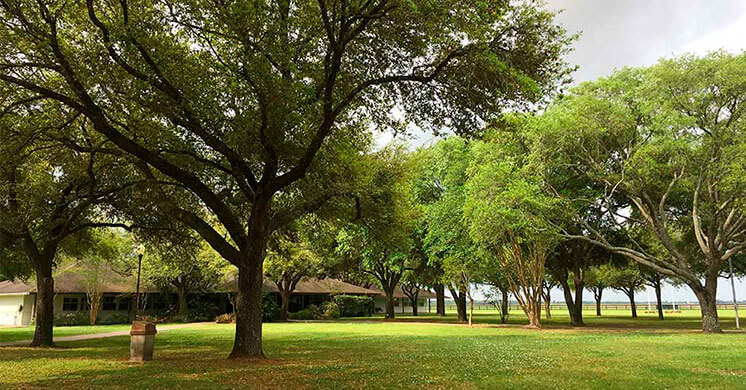 Third testing location was done north of Houston the Boys & Girls Country Club. Our awesome team spent time to learn more about the charity and donate 5% of our Valentine's Day sales. Seeing that we were pretty far away from the center, I felt it was a good practice to see how AT&T performed out here.
The results: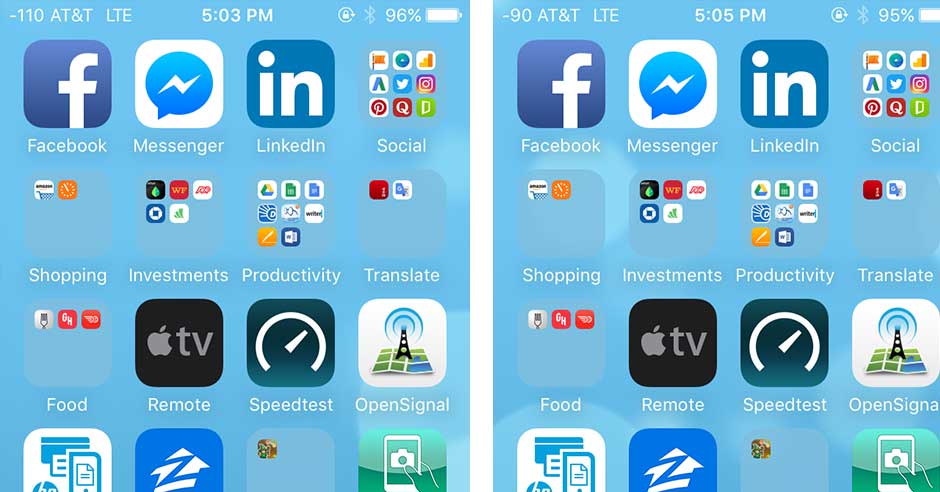 Talk about the boonies, AT&T signal was pretty bad with an average of -110 dB. After turning on the booster signal to an average of -92 dB.
With an average increase of +18 dB, it's a huge improvement.
And proof is in the pudding in regards to downloads and upload speeds: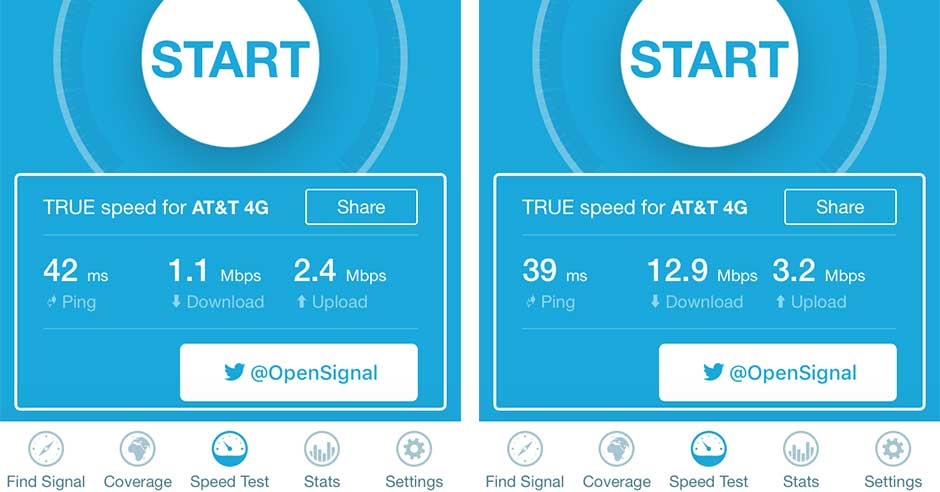 Wow.
Before the booster: 1.8 Mbps download & 2.6 Mbps upload.
After the booster: 10 Mbps download & 3 Mbps upload.
That's a 455% increase in download speed. Pure winning in this scenario.
Final Stats
| | | |
| --- | --- | --- |
| Carrier | Average dB Before | Average dB After |
| AT&T | - 104 dB | - 92 dB |
| Verizon | - 99 dB | - 84 dB |
| Sprint | - 114 dB | - 89 dB |
| T-Mobile | - 112 dB | - 94 dB |
| Total | - 107.5 dB | -89.75 |
Conclusions
After a total of 36 tests, the average improvement for all carriers were +17.75 dB. In terms of power & intensity ratio, that's a 50X improvement for 3G & 4G LTE signal performance.
While using the iPhone, data loaded much faster and internet felt almost landline-like especially for Verizon. It's about $50 cheaper than its closest competitor the weBoost Drive 4G-M, so that's a huge plus if you want roughly the same performance at a cheaper price tag.
Only gripes would be the power cord is a bit short, so the amplifier couldn't be comfortably resting underneath the driver's seat. Also it's quite a big unit, so you can't (and shouldn't) wedge it in any tight spaces.
Other than that, it's a winner.
Highly recommended.