The Best Selling Signal Boosters of 2019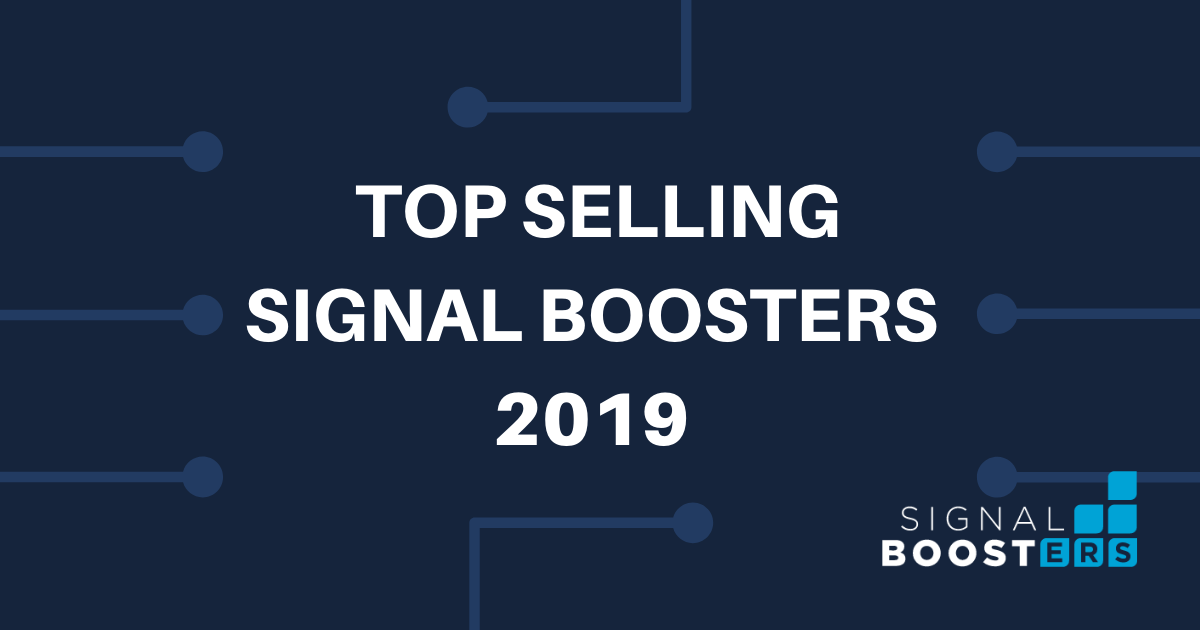 2019 was quite a year, I think we can all agree. Whether you came away from it positively or negatively, there were definitely a lot of memories made.
That's doubly true for us here at SignalBoosters.com. We've faced challenges and have come out stronger, as well as learned some valuable lessons. We couldn't have done any of that without our great customers, who have bolstered us through these tough times.
We don't say this nearly often enough.
Thank you. Your support and satisfaction is why we wake up in the morning, and we never stop being grateful.
Without further ado, these were the best selling cell phone signal boosters and accessories in 2019.
We offer complete cell phone signal booster kits for any situation:
Attention business & property owners, installers and integrators
Take advantage of our system design and installation services. Learn more or call us for a free consultation: 1-800-969-8189.
This specific configuration of the SureCall Fusion4Home unit flew off the shelves this year. It's understandable. With great performance at a great price, this managed to nearly double the sales of the closest home signal booster.
You can expect up to 2,000 sq ft of coverage with this unit.
---
The Cel-Fi GO+ (formerly the GO-M) was the most popular choice for vehicle signal boosters this year, and no wonder. With significantly more power than its closest competitor, it's definitely a strong performer no matter where you are. It boosts signal for a single carriers (at one time) and covers whole vehicles and multiple devices.
---
The Cel-Fi DUO+ was the best selling booster for offices, and was no slouch on the home end, either. It boosts Verizon and T-Mobile signal at an incredible +100 dB rate, with a simple plug-and-play installation. Its sister unit, the Cel-Fi PRO (which boosts AT&T), also put up good numbers, but the DUO+ reigned supreme in 2019.
You can expect up to 15,000 sq ft of Verizon and T-Mobile coverage from this unit, making it easily capable of covering most company offices.
Enterprise units are tricky, as they serve a very specific audience. It's a different beast, often involving long consultations and extensive complete installations, and the Fusion5X 2.0 fit the needs of our enterprise clients most often. Unlike the other categories, this is not the best seller by a very large margin, and lots of different brands and boosters were used to give our customer base the best experience.
You can expect coverage of up to 20,000 sq ft with a single Fusion5X 2.0 unit.
---
Adding antennas to signal booster systems was the name of the game in 2019, with strong antenna sales across the board. The Wilson Electronics outdoor omni building antenna enjoyed the strongest sales in 2019, being a favorite of integrators and commercial customers.
---
Contact Us
We're here to assist with any issues you might be experiencing with both your in-building or vehicle cell signal for any carrier. Contact us today.